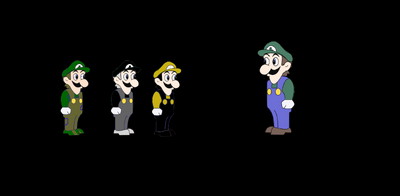 After
Weegee
was permanently banned from
The Beegee Universe
, he was angry. 
Balleo
knew
Chroneegee
was injured so he replaced him with
Timeegee
.
Beegee
first took place and the war started on
Balentio
.
Beegeetopia
The war first took place at Beegeetopia a place located in Beejiter. The Great Beegee Army won the battle, and the Balleo Army retreated.
Balleo City
The next war took place at Balleo City, a place located in Balentio. The Balleo Army won this battle but the Great Beegee Army didn't retreat.
Ending
The war ended when these 2 sides kept on fighting until the Super Mega Hyper Mega Super Ultra Mega Hyper Epic Bazooka was released. Beegee launched it and it left a big nuclear explosion on Balentio, which caused Balleo's Side to flee out of Balentio (Including Weegee) and were all floating in space.
Trivia
This war took place after the Weegee-Beegee War.
It is known that this one ends.
This battle is known as The Weegee War.
Greegee was mentioned
Community content is available under
CC-BY-SA
unless otherwise noted.